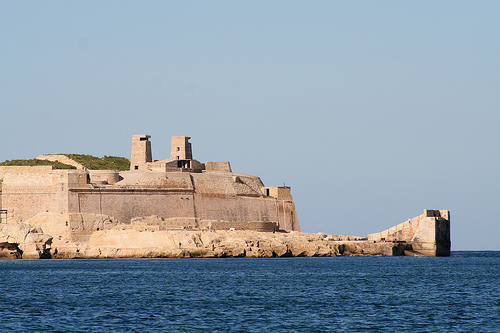 Malta is a hugely popular destination, with over 7000 years of rich history to explore and a superbly colourful and rich Mediterranean landscape. The islands of Malta have been often compared to a large open museum and much of the country's past is still very much visible today - everything from the island's prehistory to where the St John's knights defended Christendom.
At the other end of the scale there is plenty of scope for partying in the lively nightspots and enjoying great food and drink, together with a superb range of sensibly priced accommodation. This is a great place in which to try out a new sport or activity and you'll certainly leave with lasting memories of your holiday.
The Maltese People
The Maltese are known for being generous, friendly and hospitable. Traditionally gentle and kind-hearted, the Maltese go to great lengths to make visitors feel welcome and at home. They tend to lend a helping hand when they spot anyone in need of it, handy when you need directions or advice as to the best place at which to have a meal or how to find a local museum.
Maltese Language
English is officially the country's second language and this benefits UK visitors considerably. Part of Britain's empire for over 160 years, the English mark has been left on the island's people and lifestyle, but Maltese is also very widely spoken and is the first tongue of most of the indigenous population.
Places to visit
Malta is a superb destination for those with an appetite for all things cultural. There are day trips to be had, or you can enjoy a number of overnight trips to cover a few places in one go. Mdina is very popular - you could combine this with a trip to Mgarr to see the Ta Hagrat temples. There are a number of travel operators offering trips to popular locations, but if you are a confident navigator you'll find that the relatively short distances involved make it easy to get around using public transport or using a hire car.
Where to stay
There's something to suit all budgets in Malta. There are luxurious five star hotels with their own spas and leisure facilities in Malta and Gozo, as well as three and four star hotels for those needing to carefully manage the holiday budget. Self catering apartments are also popular as well as hostels throughout Gozo and Malta - particularly in the north. St Julian's is a great place to stay if you are seeking a lively nightlife - there are many places at which to stay close to the pubs, clubs and bars. For peace and quiet however, base your holiday in locations such as St Paul's Bay.
Activities
The islands are small and it takes just an hour to traverse the largest of them. There are a huge range of sports and other activities located around Malta, many water based. You can wind surf, paraglide, yacht, dive and sail. On land you can cycle, hike, climb rocks and enjoy court sports such as tennis and basketball. Gozo is very popular for rock climbing as it has steep cliffs and mountain biking is also a long established activity here.
Diving around the islands is another favourite holiday adventure and there are great sites including scuttled ships and various locations at which to get your PADI certification. For culture there are plenty of shows, theatres and gigs as well as historical re-enactments for tourists to enjoy.
Food and drink is also a major attribute of Malta and it is well priced and plentiful. Visitors can enjoy the superb local specialities in small tavernas and restaurants dotted around every town and village, all featuring fresh ingredients, fish, fruit and vegetables and a great selection of local drinks.
For peace and quiet
Sister island Gozo is the perfect place in which to relax, being peaceful and rural and a great spot for families. It has lovely walks and beautiful beaches, as well as interesting places to visit including the Citadels of the capital, Victoria together with caves and megalithic temples. Xlendi the popular seaside town is also a great draw and it has a lovely view of its bay, with some great swimming spots.
For Nightlife
Malta attracts some of the biggest name DJs to its shores, with an international open air club scene which is very popular with tourists and locals alike.
Getting there
There are flights into Malta from many of the UK's airports, both London and regional. You can get some great travel deals if you either book well in advance, or perhaps risk a last minute holiday if you have some flexibility.
Malta Resorts