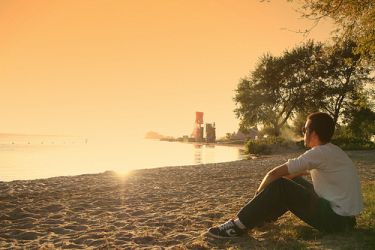 Kenya, on the eastern coast of Africa, covers an area almost the size of Texas and can offer travellers just about everything. With over 400 miles of coastline, lapped by the calm warm waters of the Indian Ocean and with beautiful white sand beaches, those yearning a beachside paradise will not be disappointed. Conversely, snow capped mountains compete with vast open savannahs, where those seeking a more active trip can choose from a wealth of national parks in which to marvel at stunning scenery and some of the world's most amazing wildlife, all at close range.
The two main airports in Kenya are Nairobi, to the south centre and Mombasa to the south east tip. Flying time to both from the UK is between 10 and 11 hours. Visitors to Kenya require a visa which can usually be obtained via a travel agent or tour operator. Immunisations are also essential prior to travel, with malaria, typhoid and yellow fever a very real danger. Equally important is the provision of adequate medical insurance.
Beach-bound paradise hunters should fly into Mombasa, which gives easy access to Kenya's vast expanse of coastline. The shoreline is littered with tourist resorts, including, but by no means limited to, Diani, Bamburi, Watamu Bay and Lamu Island, as well as the north and south coast of Mombasa. Many of these areas are now purpose built tourist resorts, offering a wealth of modern hotels, bars and restaurants, in addition to their stunning coastal vistas.
Those who can bear to tear themselves away from the swaying palm trees and endless white sands will find this area of the Kenyan coastline is a haven for all manner of watersports. Kite surfing, water skiing, fishing, diving and snorkelling are all readily available. With a wealth of colourful marine life, caves, coral reefs and even shipwrecks hidden beneath the waters waiting to be explored, snorkelling and diving are particularly popular for both beginners and the more experienced. For the less energetic, simple pleasure cruises also operate from most resorts, with a chance to view the exquisite costal scenery at a sedate pace.
Kenya is, of course, best known for its safari holidays and visitors will find there is no shortage of national parks waiting to be explored. Although accessible from Mombasa and the coastal region, many safari seekers prefer to arrive via Nairobi. Several tour operators offer accommodation, in lodges or camps, within the National Parks, allowing visitors to be breathtakingly close to the wildlife throughout their stay.
Alternatively, walking, balloon and even camel safari trips are available. One of the most popular and well known reserves is the Masai Mara, covering over 1000 square miles and bordering the Serengeti National Park. The list of wildlife that can be spotted here is almost endless, but most visitors can be sure of at the very least encountering lions, crocodiles, elephants, cheetahs, giraffes, leopards, hyena and a myriad of birdlife.
Kenya is by no means just limited to beaches and safaris. There is a wealth of attractions, from tropical forests teeming with native and rare wildlife including the Angolan Colobus Monkey - to historical ruins and monuments and areas of natural beauty and magnificent scenery, including snow capped Mount Kenya and the Mount Kenya Forests, Lake Victoria and the northern deserts. Those willing to travel a little further can even take a trek to Mount Kilimanjaro.
Dining out in Kenya is a gastronomic delight, not least because many restaurants offer the opportunity to dine alfresco and take in some dramatic scenery. Along coastal regions you will find the focus is on locally caught seafood, although there is also no shortage of restaurants offering Asian and European cuisine. Swahili dishes are also very popular on the coast, combining middle eastern and African flavours, whilst further inland you will find more traditional Kenya fayre, such as Nyama Choma literally 'roasted meat' often goat meat. There is also no shortage of nightlife in Kenyan resorts, ranging from bars and nightclubs to more family oriented entertainment in hotels and clubs.
Many visit Kenya on a package tour but if you are traveling under your own steam, it is well worth renting a car. Road systems across Kenya are generally good, although if you plan a do-it-yourself safari, you will almost certainly need a 4x4.
Temperatures across Kenya can vary. Along coastal regions temperatures average mid to high 20s, whilst further inland, this drops to an average of just below 20 degrees. Coastal regions tend to be more humid, whilst the plains and savannahs have dryer heat and the mountainous regions remain much cooler hence Mount Kenya's ever present snow cap. It is worth remembering that October to December is rainy season and generally not the best time to plan a safari trip.
Popular Kenyan Destinations