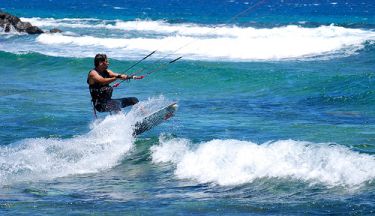 Visit the Canary Islands on your next holiday and you would see why it is called "the happy islands". You can't help but fall in love with the islands weather, inviting beaches and of course fun and entertainment. Canary Islands consist of seven islands which include Gran Canaria, Fuerteventura, Lanzarote and Tenerife to name a few.
If you have never experienced a camel ride then you can utilise this animal as your main transportation to get to the National Park of Timanfaya in Lanzarote. While there don't forget to sample some grill food which is prepared on a volcanic grater! Take the fun to the beach in Tenerife at popular spots like Playa de Las Americas and Los Cristianos or check out La Palma known for Roque de los Muchachos, the highest mountain on the island.
The language in the Canary Islands is predominantly Spanish and the main dishes enjoyed on the island are made up of Spanish meals infused with African and Latin-American flavors.
Canaries Holidays