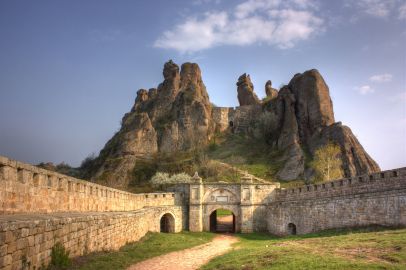 Looking for a cheap holiday to Bulgaria? Silly question really ..oh course you are! In this current economical climate the wise money is been spent on jetting away on holiday to non EU destinations, and thats why Bulgaria has become this years must visit holiday destination. But there is so much more to Bulgaria than being cheap, although that is the main reason why so many Brits love it.
Let`s look at some other reasons why you should choose Bulgaria as your next low cost holiday destination. First of all is its currency, the Lev (thats right they dont use the Euro here..Hooray!) As a rough guide you get 2.86 Lev to the pound, but what does that mean to me? Put it this way a beer costs about 1.5 Lev..that`s right a bank busting 45p, a bottle of wine 7 Lev and a 3 course evening meal for 10 Lev. Now im no Carole Vorderman but even i can work out that`s cheap!
Cheap holidays in Bulgaria
Ok ok i hear you say, its cheap but whats Bulgaria like as a destination, well you may be very suprised. The beaches are fantastic, Bulgaria lies on the Black Sea and the sands are renowned for been beautiful and gently shelving making it ideal for kids and babies. They also reckon the waters have healing properties, so not only are you guaranteed a sun tan but your health may improve too..now that`s a Brucey bonus.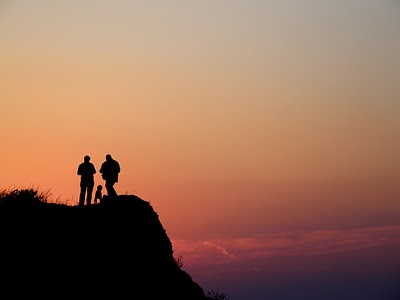 Food in Bulgaria, like everything else, is mega cheap which is why you will find a lot of hotels only provide a bed and breakfast arrangement for you. Don`t get me wrong there are some hotels that will do half board and fully inclusive but when your going to somewhere so cheap it seems a shame not to spend you hard earned Lev trying a different restaurant every night. Bulgarian food is typically European with lots of fresh locally produced ingredients to tempt your taste buds, favourites include:
Shopska salad

-
prepared from diced tomatoes, fresh cucumbers, green peppers, topped with feta cheese and seasoned with olive oil and parsley

Mlechna salad

-
prepared from strained yogurt seasoned with olives, crashed walnuts, finely diced garlic and parsley

Tarator

-
cold served soup from yogurt, fresh cucumbers, seasoned with walnuts, garlic and dill

Sirene po Shopski

-
feta cheese, diced tomatoes and onion topped with egg and cooked in pottery

Kebapche

-
minced meat rolls seasoned with traditional spices and fine herbs and barbequed

Kuyfte

-
minced meat balls seasoned with traditional spices and fine herbs and barbequed

Shish Kebab

-
grilled skewered meat, onion and paprika

Banitsa

-
baked pumpkin pastry filled with cheese or meet

Crème Caramel

-
delicious dessert prepared from fresh milk, eggs and caramelized sugar, similar to the classic French crème brulee.
Mmm sounds good eh! Lets not forget about the fussier eaters amongst us, there are literally hundreds of other options if you dont like the sound of the local menus. Which ever resort you choose, whether it be Golden Sands or Sunny Beach you will mind a magnitude of Italian, Chinese, Indian and British restaurants.
Bulgaria beaches and resorts
Ok im liking the sound of this i hear you say, its got great beaches, the beers cheap and the food sounds delicious..but what resort do i head off too? There are 2 main resorts, Sunny Beach and Golden sands, both very very popular for their own reasons.
Sunny Beach is the most recognizable resort by name other than Bourgas, it`s been established the longest and so has the biggest choice of bars, clubs and restaurants. The beach stretches some 7km and alongside the beach you will find a big selection of shops, bars, restaurants, discos, night clubs and even a casino (Hrisantema). A little further down the coast you will find the fabulous resort of Nessebar which is a lot more traditional than Sunny Beach with it`s narrow cobbled streets and churches similar to the Church in Sofia. The harbour at Nessebar is a great place to sit and relax in the sun and participate in the holiday obsession that is 'people watching' (you can spot them Germans a mile off can`t you..must be the white socks and sandals)
Golden Sands is further up the coast and served by Varna airport, it still has the fantastic beaches and bustling night life but just not as hectic as Sunny Beach. Put it this way Club 18-30's guests all go to Sunny Beach.. nuff said!
One last thing..and the probably the entire reason why we choose to jet off on our holidays...the weather! Bulgaria`s season kicks in from the beginning of May and rolls right through to October. In the key months of July and August the temperature can hit well in the 30's every day, the month of June and September are just perfect!
So that`s it really, our little run through Bulgaria. I know it`s not going to win the Booker Prize for outstanding literature but our rough guide might just give you a few pointers in helping you booking a holiday.
pssssssst...before you go try entering promo code 'bul21' when booking your already cheap holiday to Bulgaria and save a few more £££`s...Go on get it booked!
More information on Bulgaria (resorts)